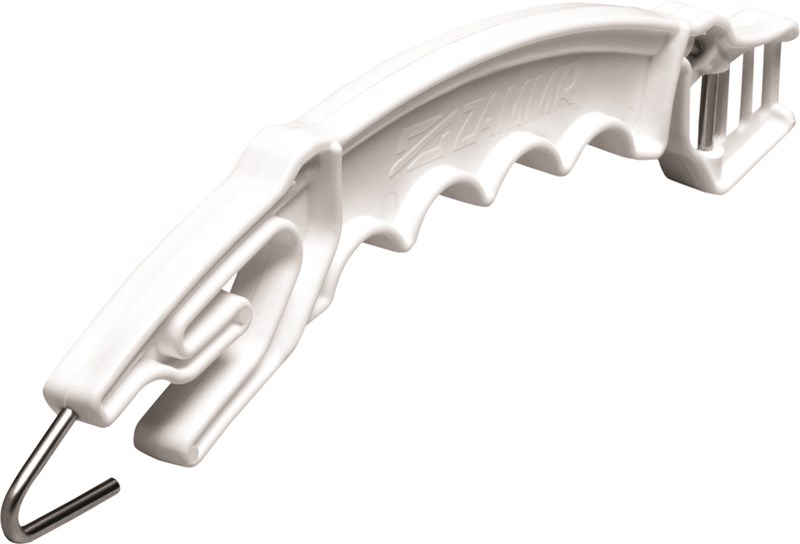 Erecting a temporary electric fence is fiddly. Sometimes you need a live connection, sometimes an insulated one, and the connecting handles would break 'as soon as a cow went near them'. Grant Pearce of Galatea in the Bay of Plenty turned frustration to opportunity with his ZAMMR Handle.
Pearce's idea was for a sturdy multi-purpose handle that could either connect the fences while conducting electricity, or connect and insulate, and could also be used as a gate-break. He made a model from clay and wire and enlisted a Christchurch company to turn that into a flash-looking prototype. 'A lot of the farmers I know like iPhones, so I thought it should be a little bit funky.'
Pearce's advice to inventors is, 'Do not fall in love with your invention.' He says the day he was waiting to hear the per-unit cost from the manufacturer he was genuinely scared. He had a cost figure written down, above which he knew he'd have to walk away and a 'Yahoo!' figure, below which he could make money on the handles. The quote came in at half the 'Yahoo!' figure. 'I ordered 10,000 and took them to Fieldays.' To this day Pearce is not sure if he would have been strong enough to walk away if the numbers hadn't stacked up.
Pearce turned up at Fieldays $55,000 in the hole. 'If that first farmer had gone, "Nah, that's not worth it," I would have been screwed.' But Pearce had tested the concept with a few close friends and felt sure it would be well received, and he was right. He sold 3000 the first day and securing a deal with big agritech manufacturer Tru-Test Group. They not only paid him for his invention but now give him a royalty for each one sold. Pearce says bringing an idea to market is 'not for the faint-hearted' but – though he won't be made a millionaire from the ZAMMR Handle – he's extremely happy with how it's gone.