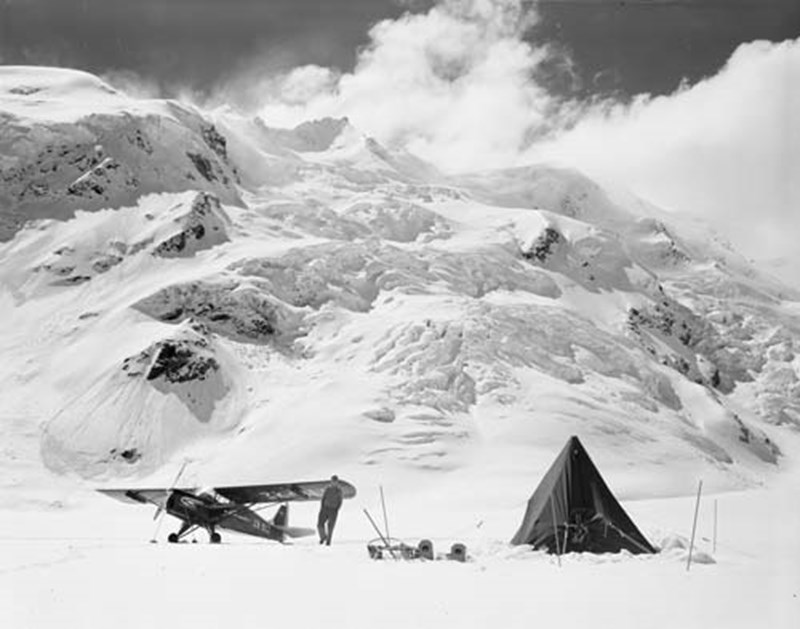 Henry Rodolph Wigley (b. 1913, d. 1980) continued the kiwi tradition of being first with an aviation exploit and then having the world largely ignore it.
In Wigley's case, he was the first to land on snow in a plane with skis as well as wheels. He also survived, which makes the story even more interesting. Wigley was born in Christchurch. His father was the managing director of Mt Cook airlines and his mother designed their distinctive logo, based on the butterup that grows in the region and is often wrongly called the Mt Cook lily. Wigley learned to fly at an early age, but in 1936 was lucky to survive an incident when the aeronautic plane he was passenger in had a near miss.
The Air Force plane was attempting inverted flying, looping and rolling at low altitude and managed to clip a parked bus, losing part of the undercarriage as a result. They landed safely with no injuries to Wigley or the pilot, although two newspaper reporters in the bus did get a nasty fright.