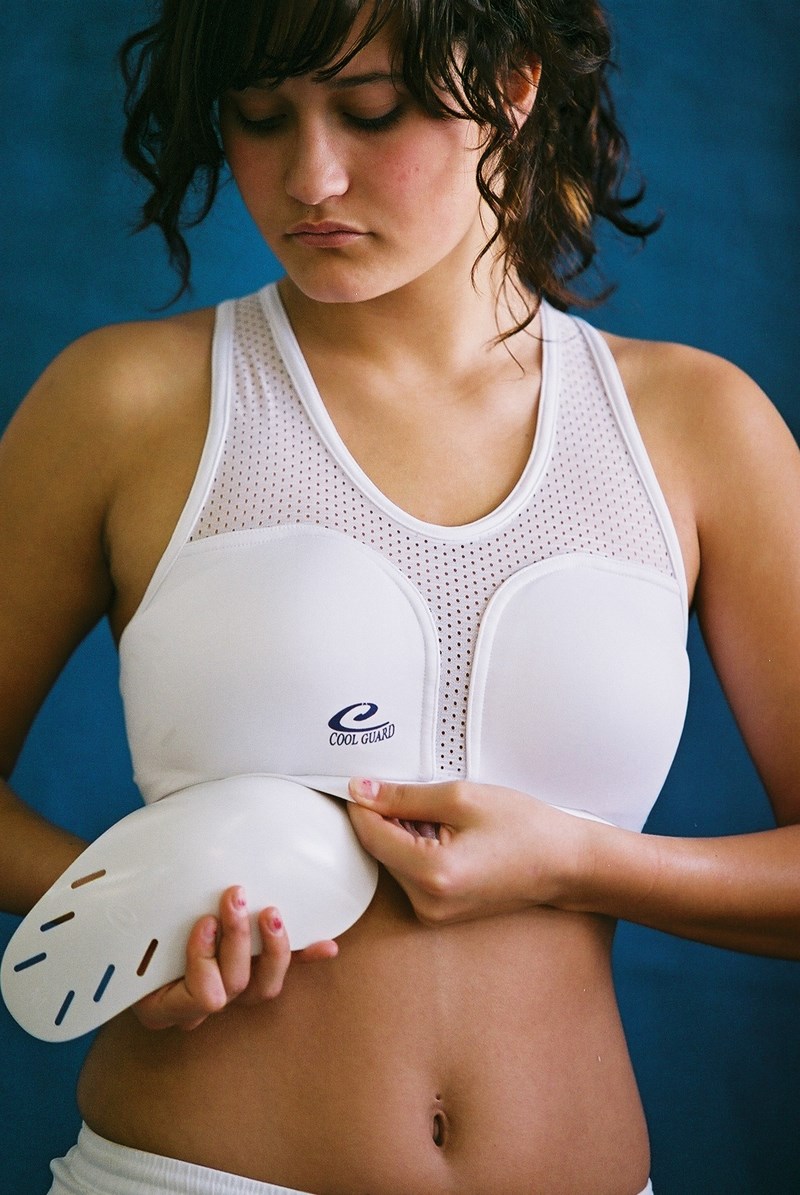 In 1981 Ces Richie, Wynn Martin and Max Rutherford were asked by a nun to help design a way to protect the breasts of the girls playing contact sport at her school.
They lived in the shadow of Mt Taranaki whose soft, molten interior is protected by a hard shell-like exterior, and no doubt drawing inspiration from the conical volcano, their company QP Sport made a fibreglass mock-up of a chest protector which was held on by bra straps and could be worn under the girls' soccer uniforms. 
They gained a New Zealand patent for the protector and developed a range of bras that are revolutionary worldwide – for example, their CoolGuard product has two plastic guards which are inserted into a specially designed sports-bra.  The guards are unbreakable, Tupperware-style polypropylene and are moulded to spread impact, and are very popular in rugby, combat sports like karate and boxing, and even in paintball and roller derby.
Their products are sold under a number of brands, in over 50 countries – and all thanks to that nun.