Wednesday July 30, 2014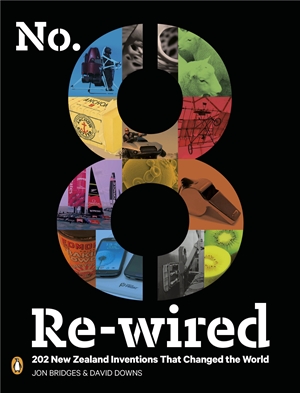 We Kiwis think of ourselves as an inventive and innovative nation. We even have a phrase for it. Our 'No. 8 Wire' mythology celebrates the inventive Kiwi fashioning a novel solution out of necessity and with few resources other than cunning, pragmatism and determination (and possibly fencing wire).
As the entries in the book will attest, our past is populated by amazing people with incredible, often world-changing ideas. The book is a celebration of our great ideas and the impact that we've had on the world.
But the 'No. 8 Wire' image is also not a true reflection of who we are – and in fact is a dangerous paradigm for the future. New Zealand is no longer a world leader in solving intractable problems with clever ideas. Our levels of innovation now trail our peers', and we the authors contend that some of the core attributes of our culture, identity and psyche need to mature for us to ensure a lasting relevance and impact on the world. So the book also aims to discover what innovation looks like in the modern world and how we can improve our performance by moving from No. 8 Wire to No. 8 Re-wired.
As we move closer to publication date (Oct 2014), we'll use this blog to tell some stories about innovation, and how its shaped the NZ psyche, and what, perhaps, the next stage of kiwi ingenuity might look like.