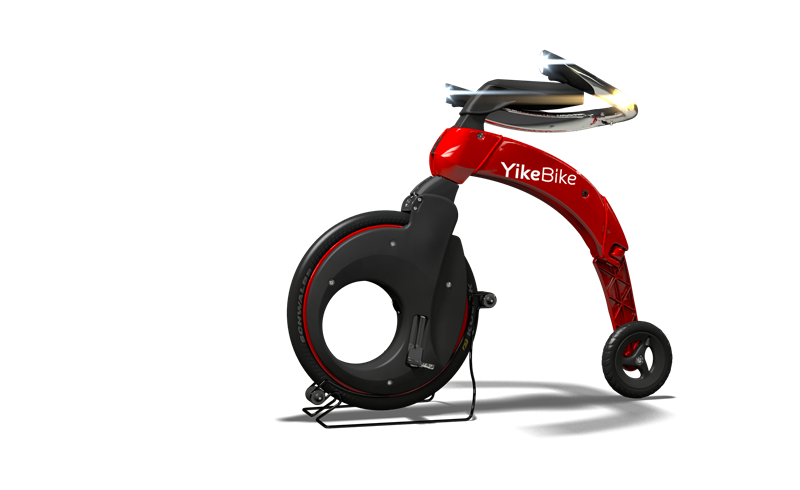 Ryan set about inventing the Yike Bike very purposefully. He had already been part of four 'startups' and by this fifth one he knew what he was doing. The vision was clear and ambitious - to invent the most common transport device in the world. The Segway was the inspiration and Ryan even called the Yike Bike development project Project Garlic, after Segway's codename 'Project Ginger'.
They started with one certainty - the front wheel needed to be about 20 inches (like an old Raleigh 20) to allow a smooth ride. Ryan and his small team went immediately into rapid prototyping - an iterative process where you begin by making something, then you change what's wrong with it, and make it again until you reach a solution to the problem. 'We failed rapidly' says Ryan, and twenty prototypes later the process worked. The first prototypes were pedal-powered and then they introduced electric motors. By the time they cried 'We've found it' they had a very new solution to human transport - the mini-farthing.
A solution, Ryan is adamant, they never would have come up with on paper or in a single 'eureka' moment.