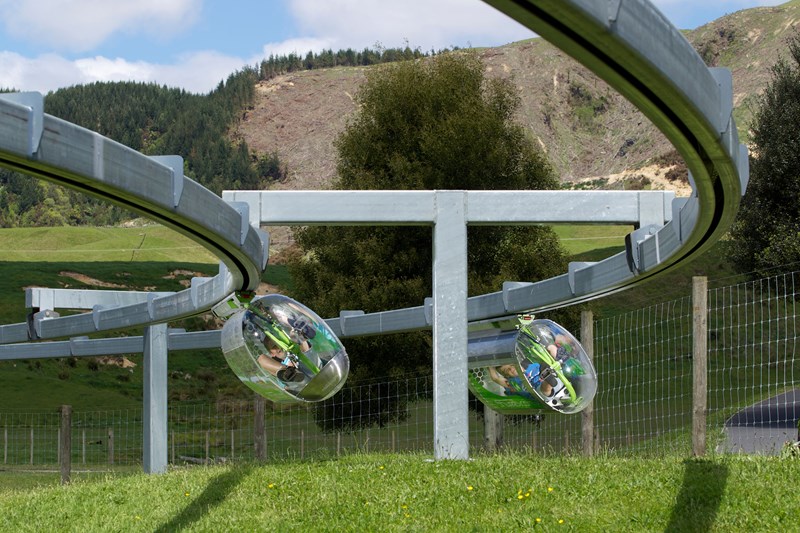 Geoff Barnett conceived of the system in the urban jungle that is Tokyo in 2008, and has installed a working 'concept system' into the Agroventures park in Rotorua.
Barnett, originally an Australian, relocated to the Rotorua lakeside to work with his kiwi business partner Peter Cossey to turn Shweeb into a reality. As part of the Rotorua 'Agroventures' Adventure park, their fully working 'concept model' Shweeb has had over 75,000 riders from the ages of 4 to 89, and shows the viability of the concept in a fun way. Working with Google, and engineers around the world, Cossey and Barnett have continued to refine both the Shweeb, but also the overall business model.
Cossey describes the process of creating a new urban transport system as very time consuming and expensive, with lots of learning along the way and some negativity to overcome. He prefers to take the approach of assuming the idea WILL succeed, and then working around the reasons why it wouldn't.
The Google money helped, but he says it's just 10% of the money they need to realise the vision.