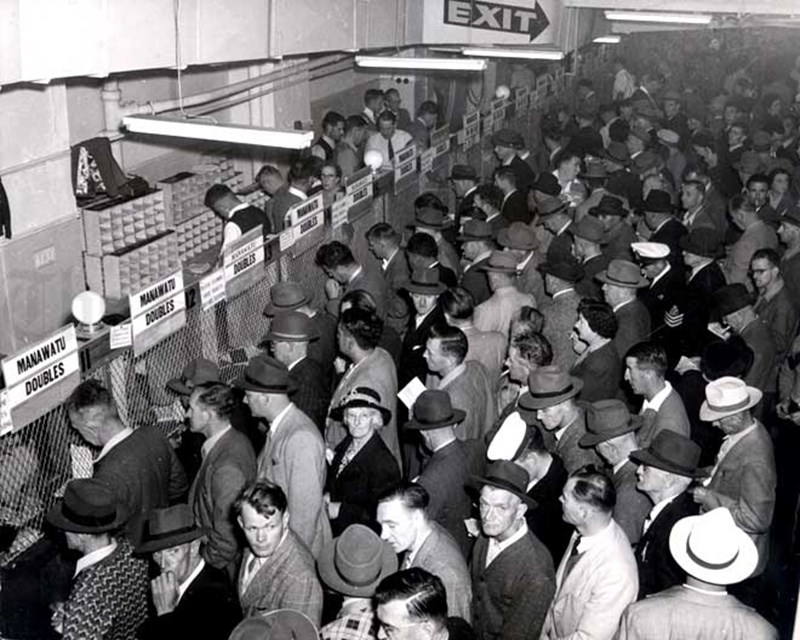 Gambling has always been a big part of New Zealand life, and horse racing has long been our favourite way to lose money. New Zealanders love to try and pick which horse will be able to run the fastest. In 1913 the first automatic totalisator in the world was installed at Ellerslie Race Course. When punters place a bet on a horse, the amount of the bet must be recorded. The amount each horse has placed on it is tallied and at the end of the betting, the odds are calculated by what proportion of bets is placed on each horse. This process is called totalisation.
Before 1913, the bets were taken, and these calculations carried out, manually. It was slow and inaccurate, and the race could not begin until all the bets were totalled and the odds calculated. Bookies could run a service (from their spots standing on wooden boxes) just as smoothly.
So, despite being legally banned from racecourses in 1911, the bookmakers still pulled in money - probably as much as the racecourse totalisators.