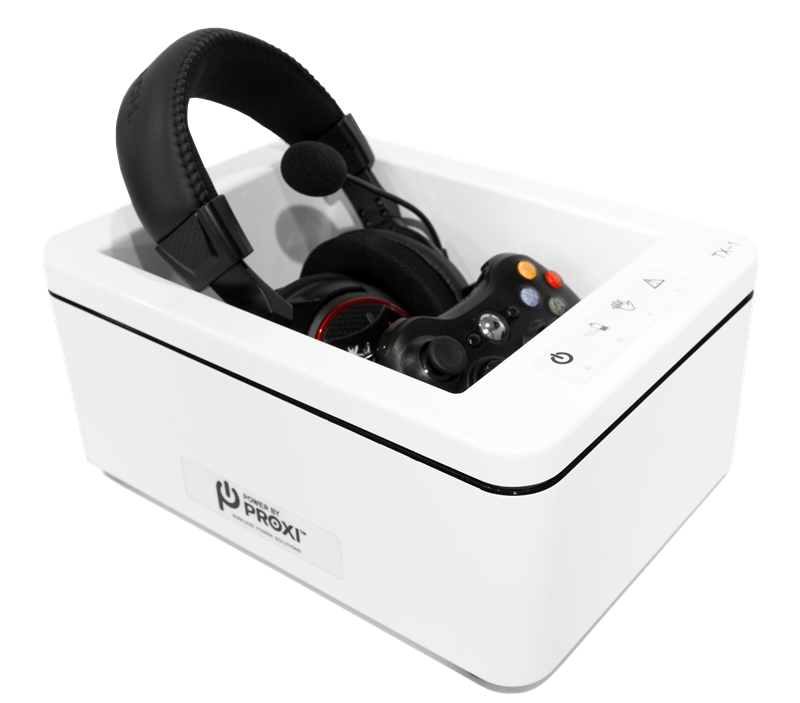 Through university business development and commercialisation programmes Spark, Icehouse and Uniservices, John Boys met Greg Cross.
Cross and one of Boys' former students Fadi Mishriki set up PowerbyProxi to license the patents filed by Boys and turn them into marketable products. That was in 2007. Seven years later, PowerbyProxi are working in both the industrial and consumer space. Industrially they are making wireless power for applications that are too wet, dirty or moving too fast for wires.
Their Proxi-Ring replaces a mechanical slip ring and delivers more reliable power with much less maintenance and has already been used in forestry equipment by John Deere and in wind turbines by Spain's largest wind turbine manufacturer. In the consumer space PowerbyProxi are developing pads and boxes to free people of the necessity of plugging a device into the wall to charge it.
Wireless charging will allow them just to place their phone, shaver, tablet, remote control, toy car etc on a charging surface that could be built into a table or benchtop or to the centre console of your car, and it charges away.