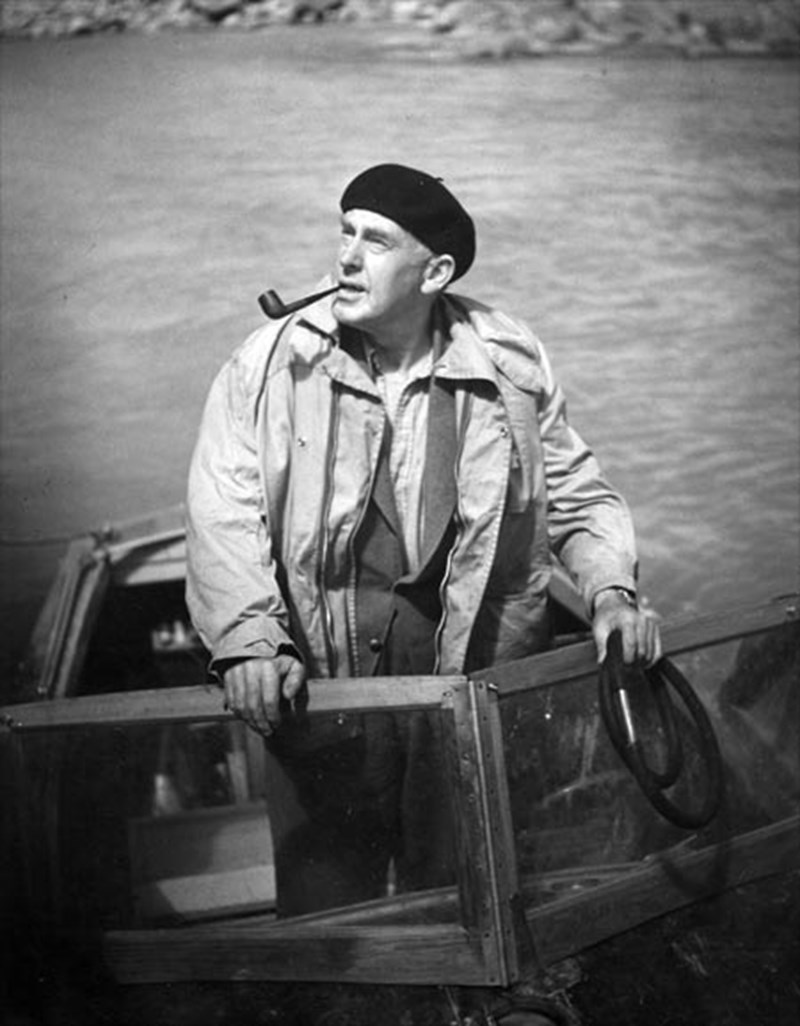 As a boy, Charles William "Bill" Feilden Hamilton (b 1899, d. 1978) showed the spirit of an engineer, making his own river rafts and land yachts to satisfy his need for speed. In 1912, two years before the government completed the first hydro-electric station in New Zealand, the young Bill Hamilton constructed a dam and waterwheel to bring electricity to his family farm and his own shed.
In 1925, as a wild-haired and mad-eyed 26yr old he was the first recorded person in the Southern Hemisphere to get in a car and do the ton. That alone would be enough to get him in this book. Most blokes would surely have sat back and sighed with a bottle of beer and the cricket on, hand down the pants dreaming of the glory days, but Hamilton wasn't ever satisfied with what he thought could be done better.
He went to England and raced cars, winning half the time, and bringing back a bride. He designed and made hundreds of implements for moving and shifting dirt and making runways. He made bombs and parts for guns and ammunition during the war. He made New Zealand's first ski field rope tow. He was crazy for making things.
Inventions came out of the workshop at Irishman Creek like an Australian sprinter - thick and fast.