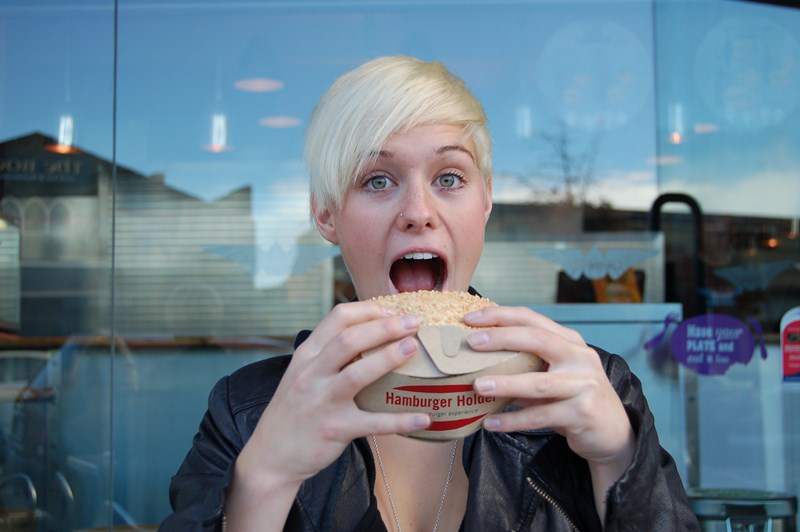 In 2002 New Plymouth-born Roland Matthews came up with a novel invention for holding his hamburger.
His folded paperboard packaging was created when, driving to Auckland, he got tired of having a McDonald's Mega Feast landing on his lap. After searching international patent records, he realised that in the 100+ patents for hamburger packaging, none solved the issue of mayonnaise dripping on your pants.
Matthews underwent a rigorous burger-holder design and testing procedure and came up with a simple folded-cardboard design that cups the burger as you eat it. When he was happy with the design, he showed his creation - the imaginatively named 'Hamburger Holder' - to NZ burger chain Burger Fuel, who loved the idea, licensed it from him, and put it on all their counters as the 'Doofer'.
The product is now used throughout New Zealand and in Australia and now Matthews is taking it global.