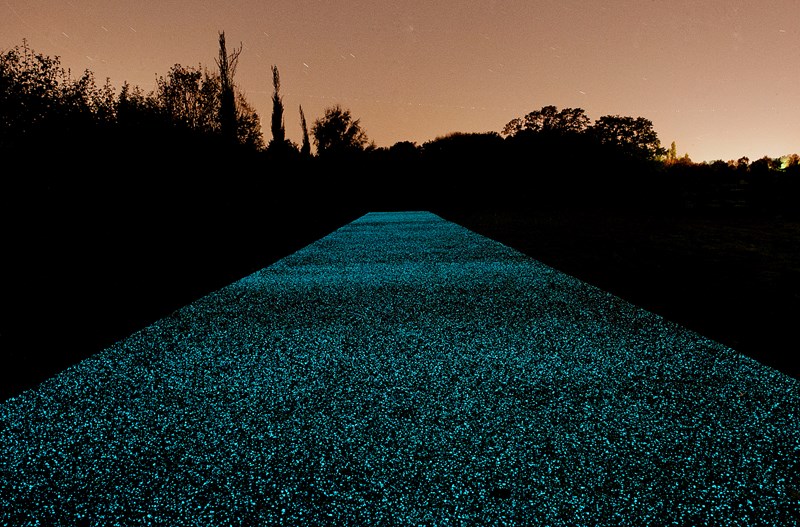 The idea is simple. Where Scott lived, in the Surrey in the UK, councils had begun to save money by switching off pathway lighting in parks at night. But what if the path itself glowed? No expensive lighting, no ongoing maintenance, no electricity.
The pathway system can easily be followed at night. Over a period of four years, Scott and his company, Pro-teq Surfacing, developed and patented a simple solution: a glow-in-the-dark spray that can be applied to a normal pathway. The spray contains a fine aggregate, the particles of which absorb ultraviolet light during the day and glow at night.
At the same time Scott's company also developed breakthrough technology which means the sealant also reseals the pathway, repels chewing gum and graffiti, can be coloured, and lasts 25 years.