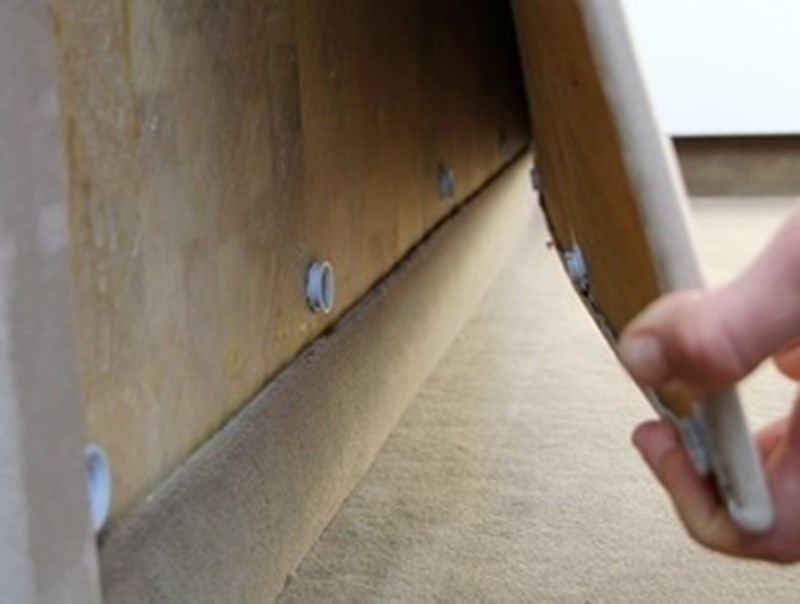 New Zealand's high-tech marine industry gave birth (and berth!) to a company that has developed a superbly simple and beautifully designed system for mounting removable surface panels. As you probably know from your own one, superyachts are lined with removable panels so that their internal mechanisms such as electrics can be easily accessed. But Gregg Kelly was frustrated with the normal (often just Velcro) system for mounting interior panels on the yachts. The panels on these multimillion- dollar boats simply never aligned properly and kept falling off. In 2004 Kelly and designer Ron Hanley set themselves the challenge of solving these problems.
The result was Fastmount – not just a bunch of fixings but the world's first full mix-n-match system for fitting panels. They've consistently used customer feedback, making their system even more versatile. Says marketing manager Joss Hong, 'Constantly asking "What other panel mounting problems could we solve?" is a key principle to our success.'
This 10-year-old business, with just four employees and no office – they work wherever there is Wi-Fi – has survived the global financial crisis and is gearing up for growth, also expanding to the campervan, aviation, industrial and architectural markets. Luxury yacht industry leader Sunseeker was one of their first international customers and business has grown fast with 1000 boatyards in 50 countries using this revolutionary, made-in-New Zealand system to mount panels. Fastmount has sold over 25 million clips, and won numerous design and business awards internationally.