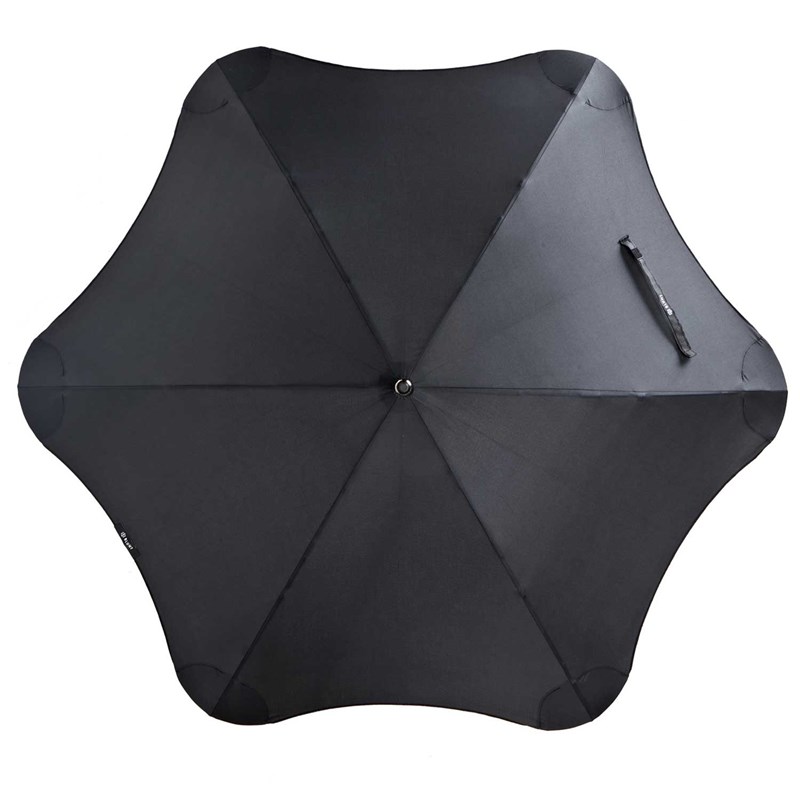 Emerson said that if you build a better mousetrap, the world will beat a path to your door. If you therefore build a better umbrella, can you expect riches to rain down on you?
That's what Greig Brebner and the team at Blunt Umbrellas hopes. They've invented a better umbrella – sorry, they've 'redesigned the entire idea of a personal weather protection canopy' – to make one that won't turn inside out in a strong breeze. Indeed, the Blunt Umbrella can withstand a force 12 gale, thanks to its unique Radial Tensioning System (ie, it has flash spokes).
It also looks good, with patented blunt tips giving it a distinctive style, and Wired Magazine described it as a "solid, reliable wet-weather sanctuary, its architectural integrity as unbroken as the dome of St. Peter's".  The Blunt is selling around the world, stocked in some of the most stylish retail locations in some of the most stylish cities.
Not bad for something as ordinary as an umbrella.  Sorry – "personal weather protection canopy".